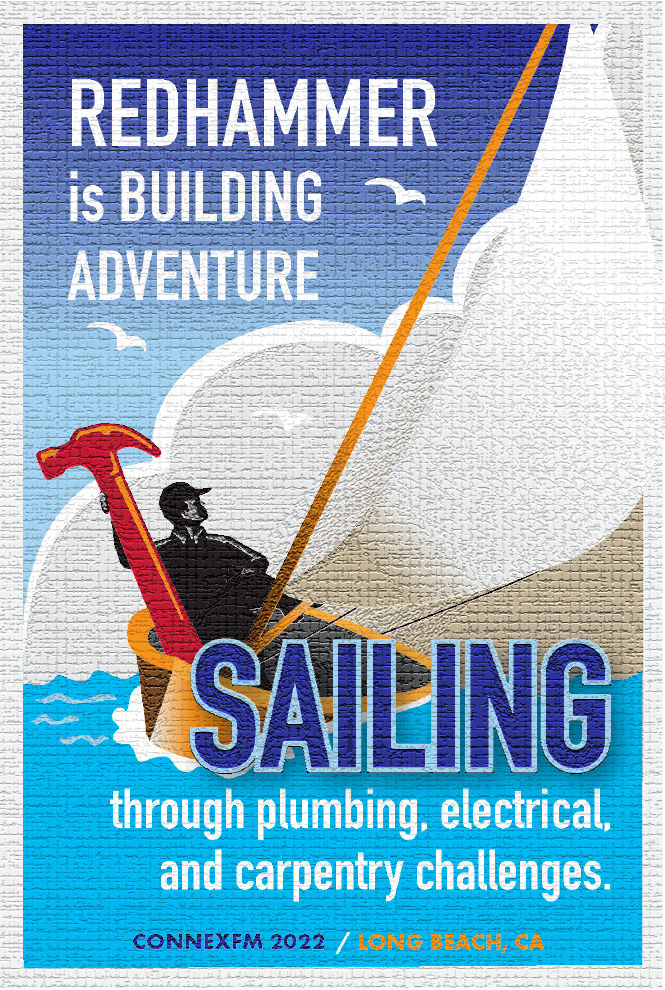 As facility managers, you know what adventure means. Certain days feel like an open water expedition. Let RedHammer's technicians guide you to calm waters. Plumbing, electrical, carpentry, and over 30 more expert trades to keep your buildings running smooth.
Speaking of open water adventure, Curt, our CEO, sailed from San Francisco to Newport this weekend. "Goin' under the Golden Gate at night, I hadn't done that before. That was pretty amazing." Curt grew up sailing, so this voyage on a 50 racing boat wasn't too far out of his range. "When you get further offshore, lose the lights from the towns, and have a wall of 11-foot swells, you can lose your reference a bit." But, like any good adventure, there was a payoff. "Gliding along Big Sur during the day was beautiful. And the last day, near the mouth of Long Beach, we had all our sails up and great wind!"
We'd love to swap stories. So please drop us a note or visit us at this month's trade show.
RedHammer is building adventure at this year's ConnexFM National Conference in Long Beach, California, April 24-27. We'll be in booth 340 at the trade show, but we're always available to solve your building maintenance challenges. So connect here or give us a call.
#ConnexFM #MultisiteFacilities #FacilitiesManagement #buildingmaintenance